HOW TO CREATE CONTENT FAST
In this article, you will learn how to create content fast and easily with simple android apps at your fingertips. I want to give you an amazing tip on creating content without having to worry about writing. This very content was created by a voice to text app on my phone. It was recorded in real-time and converted into text instantly.
Which is pretty cool.
You can actually use a text to speech and do it very quickly and efficiently using the Google keyboard app on android called Gboard which has a voice to text feature.
So let me go straight to the point. This feature not only converts your voice to text, but it can also autocorrect errors made by voice recognition. So I will explain how you can use this to create content and how you can also use this to make money online and plus other benefits of using this effectively.
STEPS YOU NEED TO CREATE CONTENTS FAST
STEP 1: The first thing you need to do is to download an app called Google Docs online, you can download it on the google play store or search for it on the google search engine. You will easily find websites where you can download the google docs app.
STEP 2: Once you have the Google Docs app downloaded successfully, the next step is to download a keyboard called Gboard. Once you are also done downloading Gboard.
STEP 3: Activate the Google keyboard and set it as your preferred choice for typing.
STEP 4: The next step is to install and launch Google docs on your phone. Create a blank sheet for typing and start using the voice to text feature on Gboard.
To do this you simply tap on the voice icon at the top right on the keyboard.
That's all to that.
You simply speak into your phone and the Gboard will right everything. Isn't that amazing?
You can create content on your phone without having to worry about writing, typing, or using the keyboard on your phone or PC. if you don't like typing you can just use this app to create contents by speaking to your phone or using a microphone or an earpiece that has an audio receiver ( recommend for the best results) or earpiece that has a microphone, so that it gives your voice a clear reception.
HOW TO MONETIZE THIS METHOD
To use this to make money online you can go to websites like Fiverr, Upwork, PeoplePerHour, etc, and sign up with any of the above. Fiverr a website that gives writers the opportunity to write and get paid. So you can use this website to get clients that need writing skills and unique content. Record your voice and when it's converted to text you finish the job and get paid for every single word. you charge your clients for every word which is about $0.05 percent per word or let me just say between $0.01 to $0.10 per word. And end up writing 4000 words and earning $50 every day. Pretty awesome.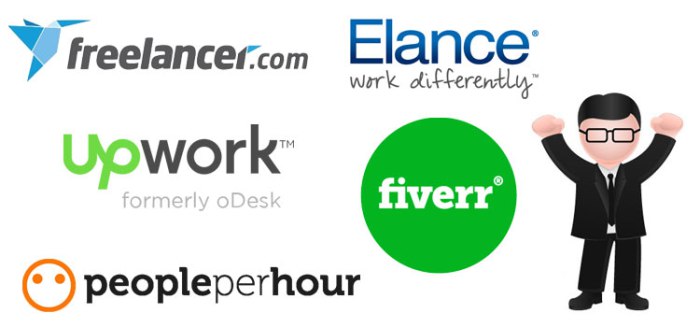 You can charge people that need your writing service even more and since you have this voice to text feature on your phone you can use this to create a lot of content just by speaking into your mouthpiece and its record everything you say in an instant, so, therefore, this a great way to start writing without writing. To have your voice converted to text.
This is a very good way to Start writing content because you can say more than when just speaking on your phone and before you know it you have said more than 1000 words in just a couple of minutes and, this makes it very quick and much easy.
so you have to just to test this out yourself to see if you can use this to work now.
This is something you must try and see for yourself
So now you not only sell this as a service to people, but you can use this to create your own contents for your website, blog posts, newsletter, scripts, and so on by just a few clicks on your phone, and before you know it, you are creating unique contents fast.
This is something you do try guys it's amazing I have been speaking to my phone now for some minutes and everything I've said so far was with this app which is pretty amazing.
when you are done recording you can save your content on your Google Docs and you don't have to worry about losing your file because Google Docs saves your files in Google cloud storage.
So you can start creating content faster. Not having to type everything you think of and instead, just saying them and let the apps do the job,
Pros
Create contents in text faster
Create contents much easier
Save all your contents in a cloud storage
Create a lot of content in a short period of time.
Cons
The app might not capture all words said correctly, therefore you will need to edit the errors and mistakes.
But the more you use this feature the more the voice recognition technology improves capturing your voice pattern easier and more accurately.
Advice
Once you start using this method to create content for your blog or document's make sure you speak normally without speaking too fast or too slow.
Make sure you don't count words.
Once the app makes an error don't correct it immediately, finish your entire recording before you start editing.
You can also have an audio version of the content. This helps you have more advantage of repurposing your content.
Let me explain why:
The audio version can be used to remember your corrections
You can use your audio version as a podcast and share it along with the text version.
It can also be used to create videos and so much more
Conclusion
You can make more content in 10 minutes than in 10 hours using this method. So give it a try and see how it works for you. You don't need to complain about not being able to write contents faster, because this is an amazing method to use and a good solution.