LESSON 10: FREE TRAFFIC AND PAID TRAFFIC
FREE TRAFFIC
Free traffic sources are not so easy to find and also not easy to work with. You can get free traffic anywhere on the internet where your message can be seen. But you only get more traffic when your content or piece is impressive.
In the sense that the people that see your content on the internet maybe interested in it because you mentioned something they might be looking, would like to know more about it or have similar interests already in it. There are so many ways to get free traffic from blog posts to websites to web forums to social media pages and so on.
But the only reason why free traffic is relevant is when its can convert to earnings on your website or business; that is, the traffic is responding to your offer because your content is attracting and impressing people.
Although free traffic is usually unpredictable but it can be very efficient because of it usually
Comes  from  natural sources which is very original.
Therefore i will recommend 3 main free traffic sources that you can start work on.
1. Social media:
Traffic from Facebook, twitter, pinterest and so on can be a blessing when you have people wanting your offer.
You can virtually print money out of thin air if you can convert these traffic sources. Why I recommend it is because it's really easy to find traffic from them. if you how its done the right way.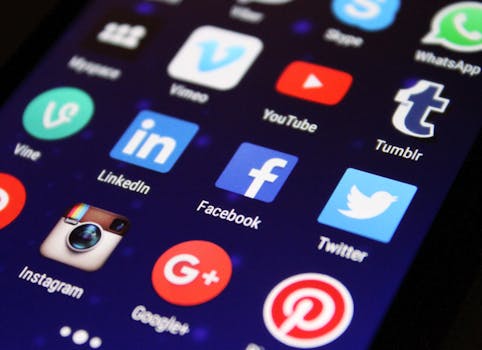 2 .YouTube:
This is a traffic source that is very effective, when you have a very interesting video
and it is uploaded on YouTube you can be assured that your business will grow
remarkably. If you can create good quality videos that is interesting to viewers on YouTube, it can get you an unlimited amount of traffic in an unbelievable amount of time.
3. Forums:
Now this is a traffic source that is more targeted than the two above because forums have categories where people of similar interest are building the community in that category…if you have an offer similar to their category you will definitely get a good result in traffic generation and conversions…but people normally spam forums and am not going to advise you to do that, it won't help you…you have to build a good relationship with the forum and its members, give good valuable information and be helpful to them, they will like you and even trust you when you give them something helpful…it's the best when you start it slowly but it's one of the most efficient free traffic sources you can get online. 100% guaranteed.
Advantages of free traffic 
Its free, no money spent
Its organic (it's original and genuine no bots)
It is easy to find
It doesn't expire (As long as there is activity going on on your blog, free traffic keeps
coming).
Disadvantages of free traffic
It is hard to get targeted audience (people that match your offer)
It sometimes is inconsistent; you can get 100 people today and 200 people the
next day and  then 5 people the following day.
It is slow to get except in cases where you have a unique keywords that you dominate in the search engine or if you Implement SEO strategies that are giving you high organic unique visits to your site.
It will take a lot of effort and hard work to get targeted traffic from free traffic.
PAID TRAFFIC
Paid traffic sources is better than free traffic sources because of the advantages it
has, But if you don't know how to work with paid traffic source it may cause you a lot
of trouble which in other words you will invest and keep losing your money.
Having said this; it is the preferred option when it comes to saving time and effort for your business and also for getting faster conversions. But the best thing about paid traffic sources is that you can control it.
You can get 100,000 visitors to your offer in a day if you want, and you will get it. All you need to do is find a network that is really good in delivering high quality traffic and you will get it.
But the main reason why you should invest in paid traffic is that its TARGETED, which means your message is shown to people who you really want it something like that and will be interested in your offers…Advertising your offer is a shot worth taking.
Advantages of paid traffic
It very easy to get, all you need to do it buy it.
It saves a lot of time and energy; you don't need to do anything to get traffic. You get it on demand.
It is High quality which means you will get good results.
It is TARGETED
It's SCALEABLE; you can order for as much traffic as you want when you might have started small and you find out that the traffic source is converting for you.
it is easy to control
it's highly profitable
Disadvantages of paid traffic
You can lose a lot of money if your product isn't converting
It may be quite expensive; you may not have enough money to buy traffic…some networks charge very high for their traffic.
There is still more to know on paid traffic, what are the best networks out there? and
more,
I will be giving you what you need to understand about paid traffic and how it's all done to get the best result in further lessons.
Next is branches of traffic paid traffic sources and how to begin with Facebook advertising.
BRANCHES OF PAID TRAFFIC
Paid traffic is gotten from online Advertising and these are its branches. They are as
follows:
Banner ads
Pay per click (ppc)
Pay per view (ppv)
Social media ads
Solo Ads
Mobile Ads
Magazine publishing
Re targeting
And so much more than is not even mentioned in the list, are branches of paid traffic they have different concepts and techniques of drive visitors from and also engineering traffic for the benefit of whoever is investing with these traffic sources.
They can be very effective when all the set up is on the right track. It takes a lot to get the right stream of income from traffic especially from a source that converts, so successful affiliates or established online business owners are always smarter than those that aren't successful, sorry to say…but Why?
Here is why……
They TEST different sources of TRAFFIC consistently.
HOW?
They create CAMPAIGNS for all their traffic sources.
If you want to invest in paid traffic this is the easier way of making money online. You
have to find out which source of traffic will give you 100% ROI (Return On your
Investment) ….You have to test a lot of traffic sources with a small budgets and when you find sources than=t are giving you the best results then you can scale up your investments and make more money….
Optimization comes in when you spot the traffic source that is converting for you.
That means you will invest on only the traffic source that is making money for you.
Campaigns will be all about managing and monitoring all the traffic you receive from
the networks you applied for, but you also have to know how to get your converting
traffic source.
Paid traffic on the other hand is more like you are in control of the outcome of your traffic on your website.
Depending on the amount you can invest into paid traffic you can get as many as you want.
10,000 visitors a day?
Or 10,000,000 visitors a day?
It's available.
If you can pay for it. It's a way to skip all the hard work of trying to rank for SEO keywords and getting more traffic to your website.
You can buy traffic from advert networks like search engines like google.bing,msn etc.
cost per click networks like Adknowledge, trafficvance, Fiveon5 etc.
And you can also buy traffic from social media platforms like Facebook or twitter.
One of the biggest players in the game of paid traffic at the moment is Facebook.
Not only because it's more affordable but it's also very effective. Facebook traffic has revolutionized online businesses around the world. So many people have made a lot of money on Facebook.
In fact as it is Facebook is the place to find your audience and make money online.
E commerce has been a successful business for a lot of product sellers on the internet because of Facebook Ads and marketing has made buying and selling online the new trend in present time.
So even as a blogger or company website, the best place to introduce yourself to the world is Facebook.
I will be showing you how I use Facebook to run your online business and how you can get awesome results too.
Thanks for reading all through if you have any question please drop your comments on the comment section below. see you in the next lesson.