LESSON 14: AFFILIATE MARKETING
Affiliate  marketing  is  an  internet  business  you  can  do  to  make  money  online.  Unlike having  your  own  product  to  promote  which  may  take  time  and  a  lot  of  hard  work,  to become  an  affiliate  gives  you  an  opportunity  to  promote  a  person's  product  or  service in order  to get a commission from its  sale.
There are so  many  platforms that offer affiliate programs, Websites  like  Amazon,  Never  blue,  Click  bank  and  so  on  gives  you  the  opportunity  to promote  products  for  a  product  owner  and  they  pay  you  commission  on  every  single sale  made  from  your  affiliate  link.
There  are  ways  you  can  start  affiliate  marketing  with an  affiliate  offer  successfully.  In  my  own  experience  promoting  a  product  that  is  in  the category  of  your  occupation,  passion or niche  is  the  most  suitable  product  to promote.
Why  is  because  you  can  be  more  comfortable  promoting  it  and  then  you have  at  least  an  idea  of  what  kind  of  product  you  are  advertising…like  for  example,  If you  are  passionate  about  blogging  or  writing  or  playing  video  games  then  promoting  a product  that  has  to  do  with  blogging  or  writing  or  playing  video  games  will  be  easy  to talk  about  and  advertise…but  if  you  don't  have  that  kind  of  product  then  you  can  start promoting  what is highly  recommended.
There are ways you can start monetizing your website as an affiliate.
I will mention the two ways.
Method 1
Having Banner Ads on your website:
This is when you have banners on all your webpages on your blog.
Just like having Google AdSense banners on your site.
Google AdSense is also an example of being an affiliate. You get commission for every click your visitors make on any banner Google has pasted on your site.
Your earnings are determined based on the amount of traffic you generate with how many clicks are made on the Ads.
So Google Ads won't make you a lot of money at the beginning. Therefore you need to promote offers with higher commissions.
With this method you can use a plugin on your WordPress website called *Adrotate*
With AdRotate you can easily place advertising banners pretty much anywhere on your site while managing almost everything from the easy to use dashboard.
Its a free plugin.
The top trending  products in the  world, and they are:
E books
computer software
electronics
With  all  this  options  you  can  try  any  one  of  them  to  see  if  it  suits  you,  if  not  then  you can try  others.
There  are also  services like online training and  software  professionals. After  you  have  a  product  to  promote  then  the  next  thing  on  your  game  plan  is promoting it.
We have talked about the game plan. First have a website where people can constantly go to and consume content created by you. If they love your content then they come back.
This means you now have an online platform and also the platform is generating consistent traffic.
Since these two things are in place then you can start promoting products that can be of greater value to your audience.
Your final reward is commissions.
Other types of affiliate promotion that are great for affiliate are
courses
services
e commerce products
health products
You should keep in mind to always promote products that relate to your niche or Website.
Because it gives your visitors the opportunity to give those offers a try. So you get better conversions doing this.
Method 2:
Direct linking
This is when you direct people to your affiliate product with a link.
This doesn't requires banners so it means you need to explain what the product is about and what is the offer.
Then you add your  affiliate link.
A lot of bloggers do product reviews on the product their are promoting on their add their affiliate links into review post.
This means for this method to work you need to review your affiliate promotion and explain everything about the product. The ups and downs of the product, what to expect and how it can benefit your customers.
You can composed a very good product review if you do your research very well on the product. Or better still try use the product yourself.
And other way to direct link your affiliate offers is through email marketing.
This method I usually use and its quit effective. You simple explained. About the offer in an email and send it to all your email subscribers.
Since your blog generate leads/subscribers to your email list then you can promote your affiliate offers through email. You add your affiliate Link and your subscribers can access the product and buy.
Now that you can understand the way to use be an affiliate with your website, let's now move into how to become an affiliate and sign up for and affiliate program so that you can promote things on your website.
By now you all know what Affiliate market is.
GETTING STARTED ON AFFILIATE MARKETING.
The very first step is
1. Join an affiliate network
This is very important because you need to know affiliate networks that have good commission payouts and its possible to get your earnings.
Here are the list of affiliate networks you can sign up. They have great commission pay outs and they pay through paypal or payoneer…
https://www.highpayingaffiliateprograms.com/affiliate-network/
Other types of affiliates are CPA (cost per action) networks
CPA is also part of affiliate marketing where you get paid for certain actions your visitors take on an offer. So instead of getting paid per sale of a product you get paid when someone sign up on an offer or download an app or complete a survey etc.
CPA NETWORKS:
Max bounty
Peerfly
CPA lead
Clickbooth
CPAWAY
Check out the list of best CPA networks here
https://www.google.com.ng/amp/s/www.earningguys.com/affiliate_marketing/20-best-cpa-affiliate-networks/amp/
Once you have sign up for an affiliate network, the step is to find affiliate offers you can start promoting.
The best offers you should promote are offers that are related to your niche.
This way you can get your website visitors to  be interested in such offers on your website.
Therefore if you are in the health niche you can promote products that relate to the health niche.
Some affiliate networks provide you with all the tools you need to promote on your website e.g banners and affiliate links.
All you need to do is copy them and use them on your website.
How many of you guys are ready to Get a click bank and CPA account.
And they will pay when you have earned the money. Some have said they didn't get paid due to one reason or the  other.
HOW CREATE A CPA ACCOUNT WITH CPALEAD.COM
step 1: go to CPAlead.com and sign with your gmail or Facebook very simple.
Step 2: make sure you sign in as  an advertiser.
Step 4: once you are done with the registration, you will get your own dashboard.
You will see the top affiliated products. You can search for your products in your niche using the search tab.
Once you found a product with a good EPC ( earnings per click) or EPL (earning per lead)
This can vary from $0.50 to $3 and even higher commissions like $50 or $100 per lead.
You can look through products that pay good commission and copy its affiliate link and banners for your website..
If you need guides on how to open a Clickbank account here in Nigeria then get the C.E.O online Guide and you will get the Clickbank setup manual Free of charge as a bonus.
You can get Google AdSense approval within a week or two
So there your website will have banner Ads on every page on your website…
Other banner Ads on your website can be added with the plugin i mentioned earlier.
Adrotate
Most affiliated networks provide you will banners that you can add to your Website.
And important note on banners is that; your banners should always contain your affiliate Link.
If you are looking for softwares that embed affiliate links into banners then try>> https://www.osustuff.org/banner-link-adder
You can also check here>> https://www.google.com.ng/amp/s/blog.bannersnack.com/banner-ads-examples-from-tech-industry/amp/
For banner examples and styles.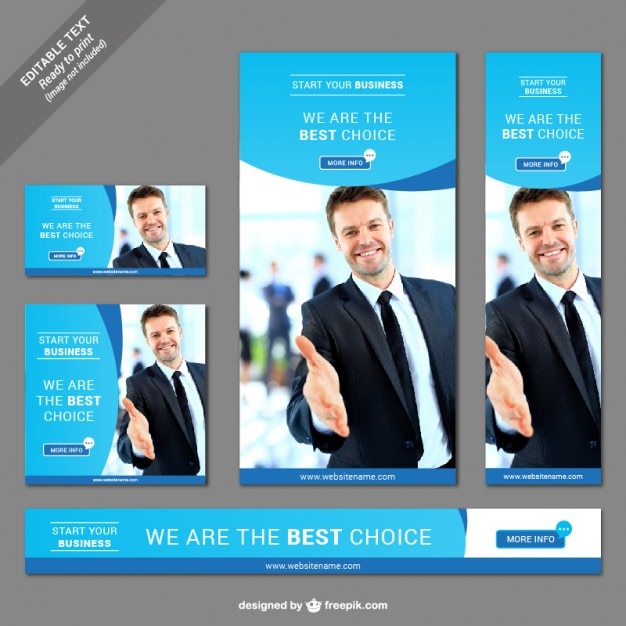 Thanks for reading all through if you have any question please drop your comments on the comment section below. see you in the next lesson.